Last night I had the displeasure of watching a
Tiguan
(recent/new) hit a ~2004ish BMW M5 broadside at around 35mph.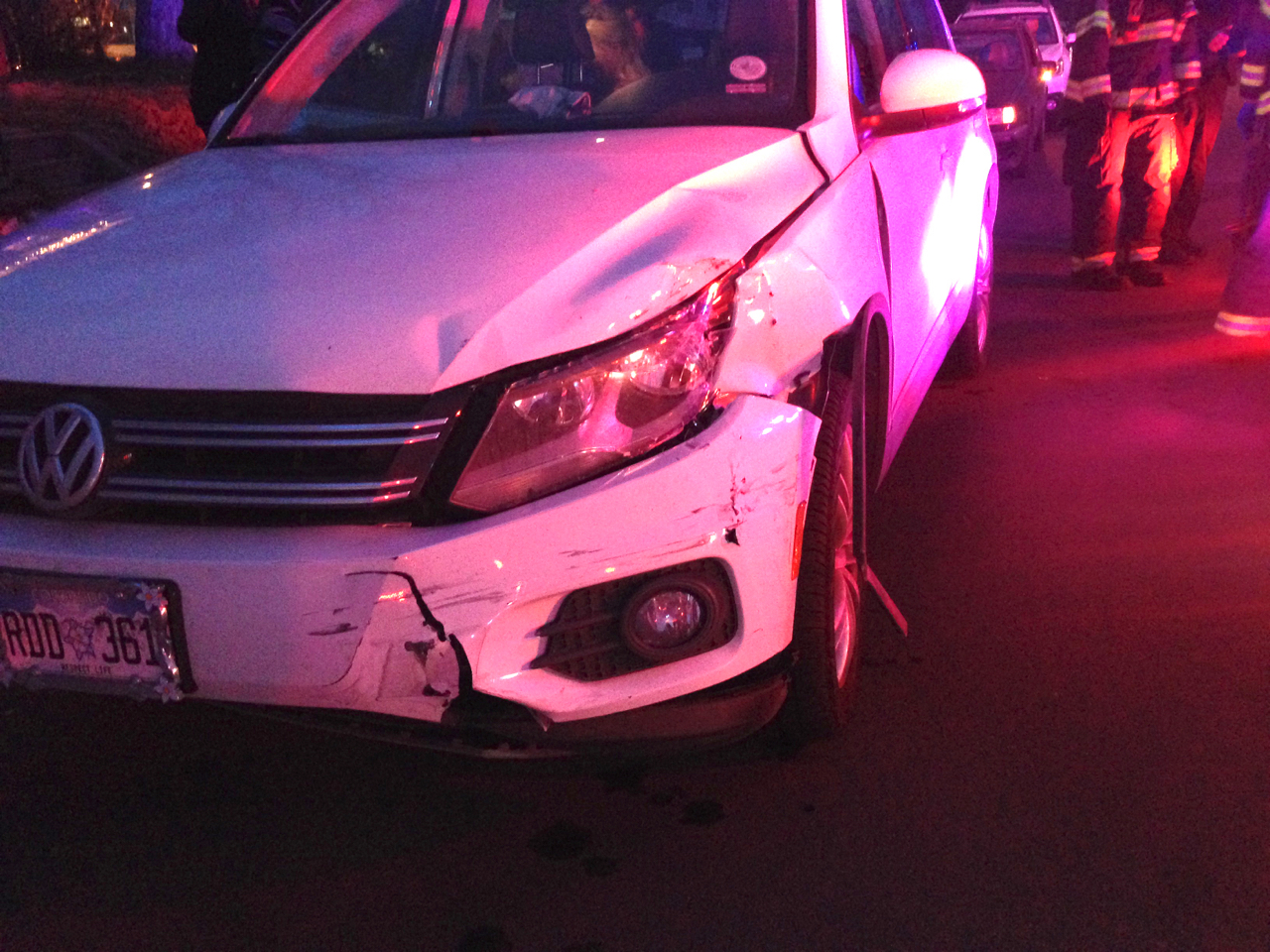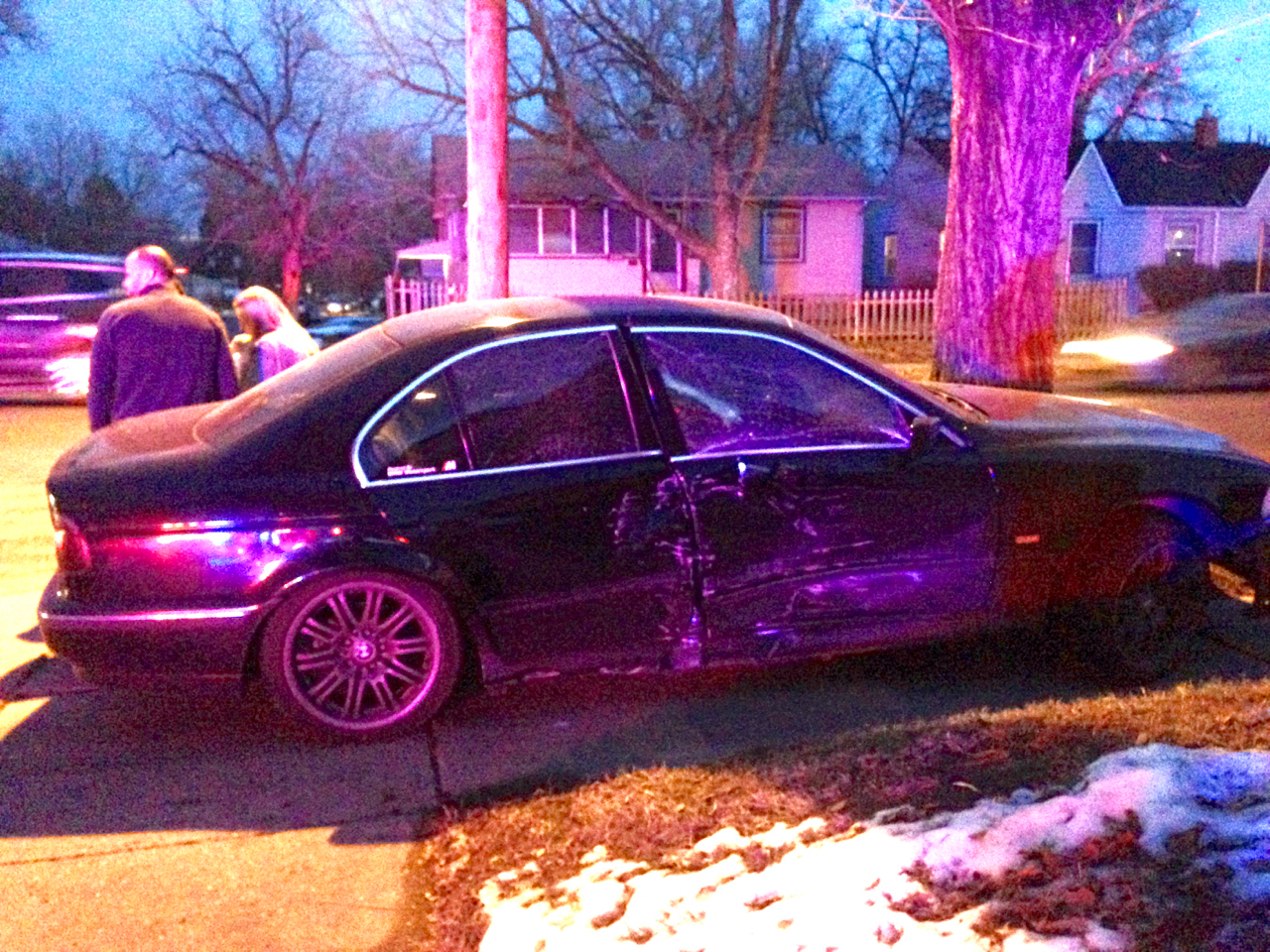 The BMW crept out into a break in northbound traffic, and blindly, made a break across the southbound traffic. The driver's view was 0, nothing, completely blocked.
It happened 20 feet in front of me and my son. We were in my 1997 Volvo 850.
I left a break in the northbound traffic to not block the intersection. The BMW took advantage of that to cross busy Downing Street. So far so good. I remember watching them nose out halfway into the intersection and thinking
Surely they'll not cross the other lane until they can see. Surely they won't try it blind. Surely.

And just as sure, the driver gunned it and POW the Tiguan driver had no time.
The Tiguan struck the BMW full broadside. The BMW spun out of the intersection and impacted the curb, and frankly, almost rolled onto its roof. I was looking full-on at its underside, exhaust, etc., as the car decided to roll or not. It chose not to roll. It was way up on its side for about a second. The Tiguan stopped in the cross street.
I was shocked there were no ambulance-ride injuries. There were four of five people in each car, including a 3 month old baby in the BMW.
Twenty five years ago two cars hitting each other like that would have been a grisly disaster.