VW's stock price is recovering as reports begin to show a surprising favor toward VW in Western Europe.
Given the research results, Bernstein's Max Warburton and team have cut their price target to €160 from €200, but are maintaining their outperform rating. "On an underlying basis, we expect a surprisingly limited impact on brand, pricing, volume and profitability (outside of the U.S. market)," the analysts said. "We continue to see VW as a business with significant strengths and attractions and with the potential for structural change and improvement."
via Bloomberg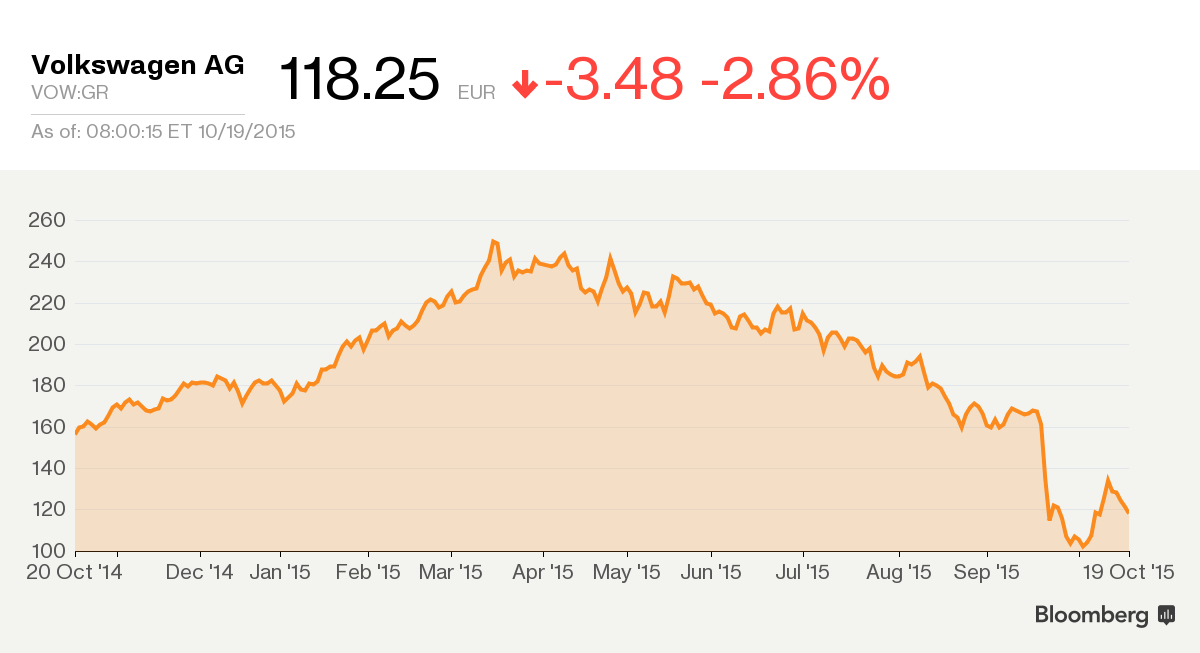 But it's VW's home market of Germany that counts.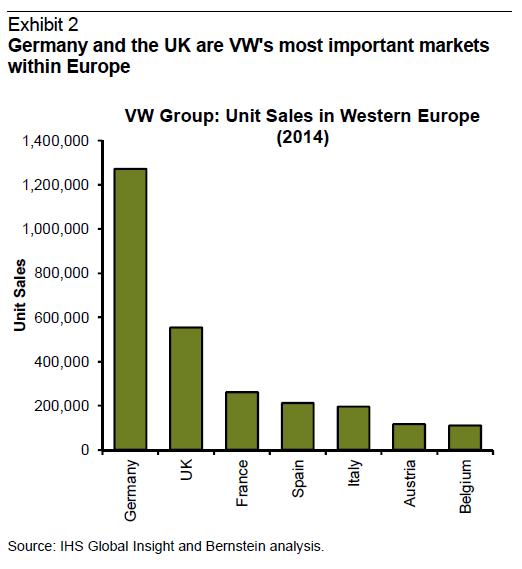 And it looks good there, too.
Two-thirds of Germans still believe Volkswagen builds "outstanding" cars, despite a high-profile emissions-test cheating scandal that has damaged its image, a survey found.

Sixty-five percent said they either fully or largely agreed the scandal was overdone and that VW still made excellent cars, according to results of an independent online survey of 1,000 people published on Monday by market research firm Prophet.

Six out of 10 said they did not believe the "Made in Germany" label would be damaged by the scandal in the long term, and 63 percent believed the affair would soon be forgotten.
via Reuters
Those stats indicate both good and bad for VW. Could the worst be behind VW? It's too early to tell. Dieselgate still has waves that are yet to crash. Certainly VW is hurt, and may give its #1 worldwide car sales position (back) to Toyota.