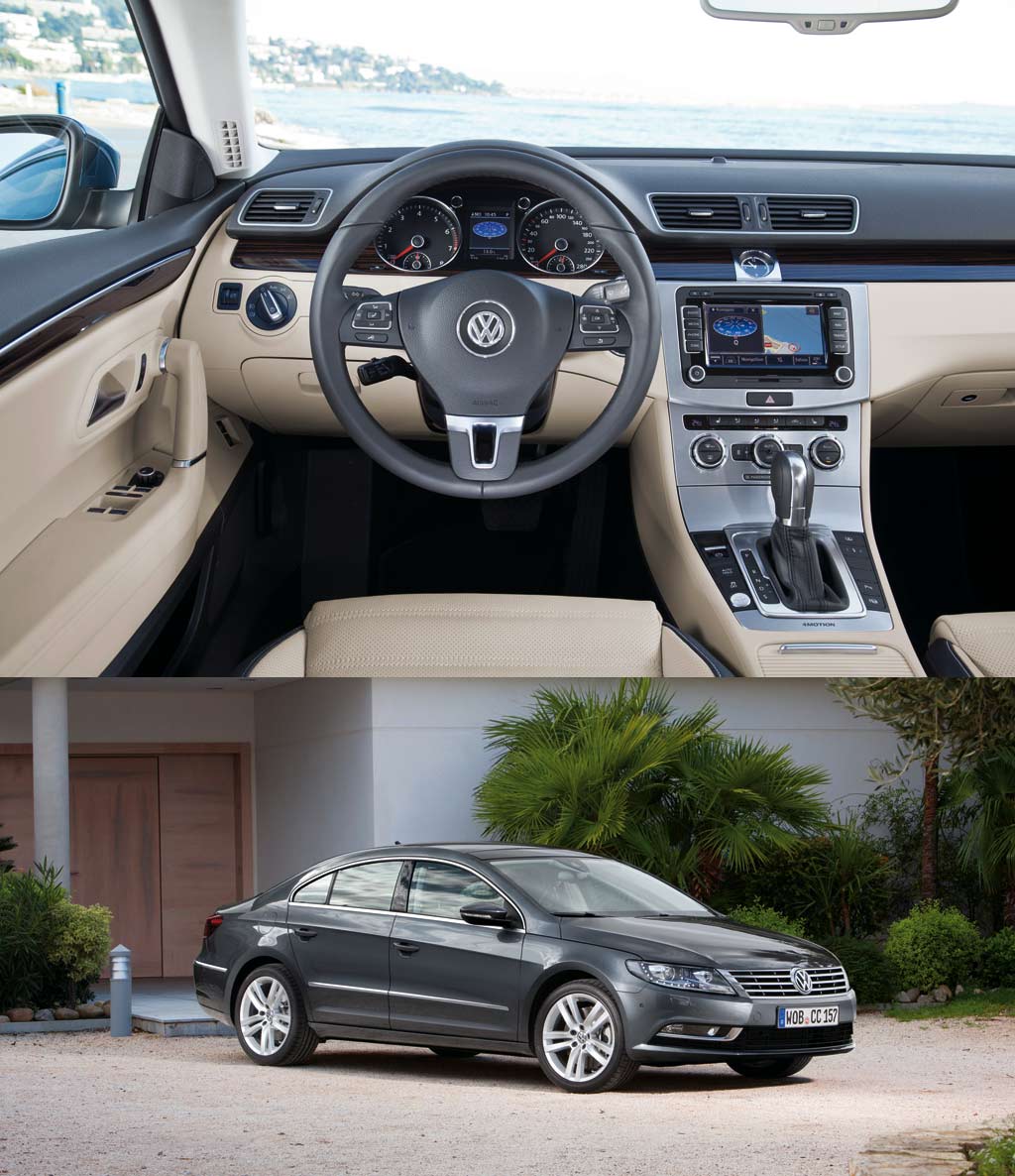 My mom got a 2016 VW CC two weeks ago, and I drove it yesterday. It's a 2.0T, not diesel or V6. Here are my impressions:
Quiet — wind noise and road noise are very low.
Frm ride — but not too firm, little body roll.
Awesome seats — not much lateral support, but easy to adjust to a comfortable driving position.
Good gauges and controls — speedometer, tach and gauges are amazingly well-lit. VW has been using these for several years now.
Good tilt/telescoping steering wheel — but the leather on the wheel itself is anything but grippy.
Engine — well, it's a turbo four, it moves the car, but it's not the smoothest. Downshifts can be dramatic.
Turbocharger — there's a bit of turbo lag here.
So-so infotainment controls — the screen is a touch (no pun intended) laggy, and somewhat fussy regarding taps and touches on its surface.
Great trunk and trunk release (the VW badge is the trunk release) — there is little effort required to open the trunk and raise the lid.
High stepover height getting in the car — the sill is high, causing a bit of effort getting feet in the car.