All the talk of diesel emission improprieties have amounted to 'not much', according to Volkswagen. In a recent report, the company said that the scope of carbon dioxide emissions issues was much smaller than many have suspected. According to the statement, the 'slight discrepancies' could only be found in a handful of models and that there was no evidence of illegal manipulation of emissions figures.
The company has been mired in a controversy that involved alleged cheating on nitrogen oxide readings in diesel emissions tests in the United States. Barely a month ago, the company said that their internal investigation led to what they described as unexplainable carbon dioxide tesing inconsistencies in 800,000 vehicles. The results of this investigation correct that previous statement, and the company adds that the CO2 figures that were originally associated with the vehicles were correct.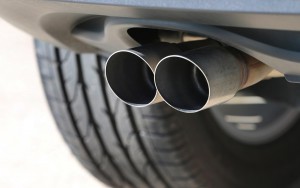 Broken down statistically, the company reports that the vehicles that showed these deviations totaled out at 36,000, or 0.5 percent of their total worldwide vehicle production. The company further stated that the discovery of widespread unlawfully modified statistics was not confirmed.