NO – Not hot as in 'stolen'. Hot as in 'Caliente!' and 'selling like hotcakes'. The thing is, apparently the market for new cars is so strong down in Mexico, that Volkswagen can count this as one of the places that has an uptick in sales. This bucks the overall trend that Volkswagen is seeing around the world. The company has been affected in terms of sales in the wake of the diesel cheating catastrophe known as 'DieselGate'. As you can expect, lawyers and governments have been quick to put together lawsuits and penalties together against the company, so the financial impact can only be expected to go up into the billions.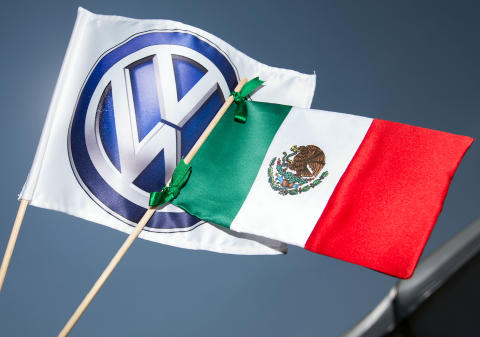 Mexico is an interesting case however. Many of the vehicles are manufactured there and the local economy has continually been on an uptick. There can be no better evidence of that than the successful auto market. The local auto sector expanded by nearly 20 percent in 2015, handily beating records and estimates. Volkswagen gained 10 percent growth through November, which is good news for the company.
We can only assume and make some educated guesses at the strength of Volkswagen's performance within Mexico, especially when there is a decent selection of other choices for consumer to make. One theory is that the population has paid little attention to the scandal, another is that there is a tremendous amount of brand loyalty there as the brand has been in the market for many generations. Regardless of the cause, it is clear that this is a reflection of a strong market and resurging economy that Volkswagen and other companies welcome.