While plaid's gone out of vogue with other car companies, Volkswagen has bravely reintroduced the once-common pattern in their iconic GTI, adding a surprisingly well-placed throwback to the GTI's original '70s groovy-ness.
You might be surprised to learn, but the Golf GTI wasn't the only car that VW donned with the now-iconic plaid. Throughout the '70s, the car maker ensconced several models in green, yellow, and red tartan.
But was Volkswagen's plaid-affair truly unique – a beautiful right turn to the sometimes dreary world of vehicle seatery – or simply a product of their times? Well, yes and no.
And in fact, VW wasn't even the only automaker to use plaid in their interiors. Other makers, notably Porsche, also experimented with the cosshatch pattern.
Let's take a look back at VW's 50 year love affair with plaid.
The Late '70s had Plaid to Spare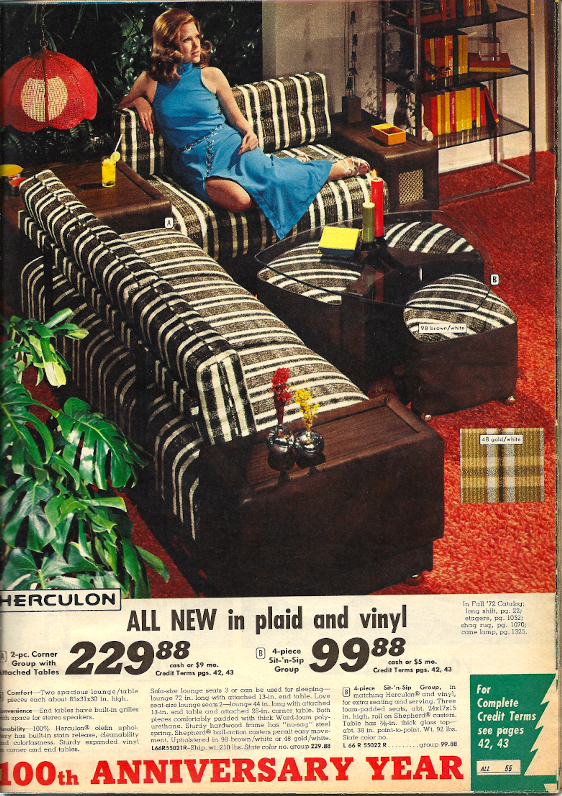 Close your eyes and jump back in time. It's the late '70s. Elton John and Kiki Dee have just released Don't Go Breaking My Heart to chart-topping success. President Jimmy Carter just added solar panels to the White House. And plaid is in. From furniture to clothes, everyone (and everything) is donning plaid in one form or another.
Plaid, while maybe not the de facto style of the day, certainly held the public's imagination. Shirts, pants, sofas, curtains – the '70s were simply draped in the stuff (just take a look at that couch above!)
And of course, automakers didn't simply sit idly by while this trend took hold.
Volkswagen's Gone Plaid
Now quite famous for their iconic tartan seats in the Golf GTI, Volkswagen actually used plaid throughout the 1970s in a handful of vehicles.
First up, the Scirocco. Introduced in 1974, this sweet little 2-door sported beautiful green and black plaid on a canary yellow background. Check out this beautiful (but well loved) 1976 Scirocco for sale a couple years ago on dailyturismo.com. Let it drift you back into yesteryear.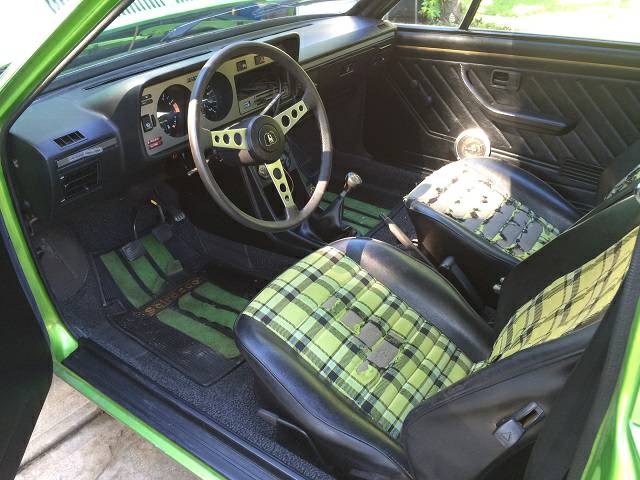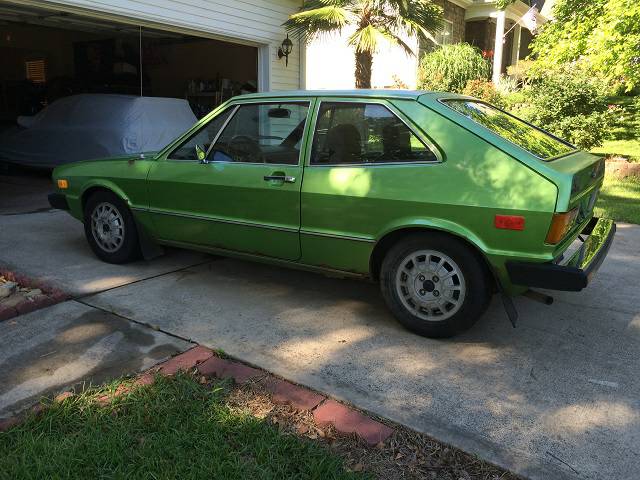 Now fast forward to 1976, when VW introduced the Golf GTI, and you bet it sported plaid. Unlike the Scirocco above, VW clothed this hot hatch in muted greys and deep reds. Instead of fun and brash, the GTI's interior elicited a sense of refinement and sensibility – certainly a counterbalance to the car's sporty driving experience.
Here's a mint '79 GTI once for sale on Bringatrailer.com: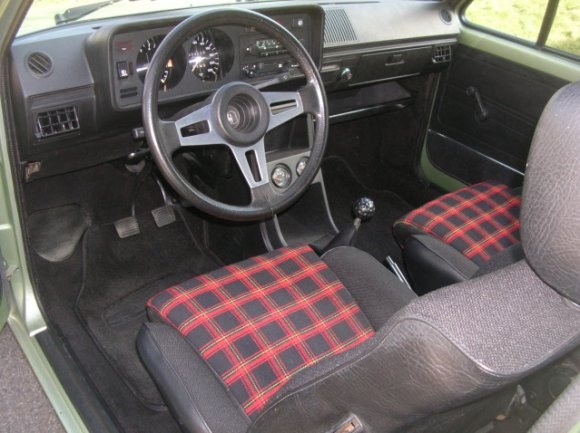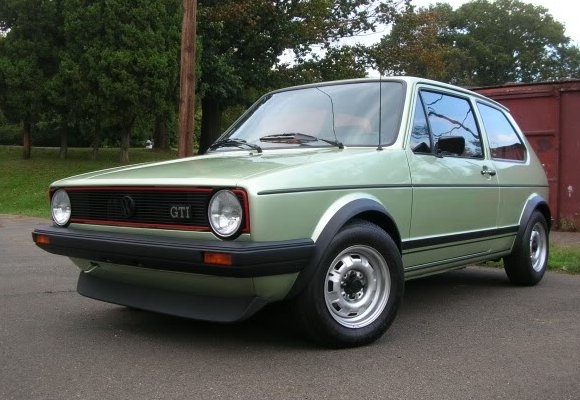 Of course, you can't talk about plaid-covered '70s VWs without mentioning the era-defining VW camper van – the Type 2 Westfalia.
Throughout the 1970s, Westfalia – the official builders of Volkswagen's ever popular camper vans – adorned their seats, both the driver/passenger seat as well as bench seat and sleeper mattresses, in plaid of varying '70s hues. Mustard yellows, pea greens, greys, reds, oranges, browns. The pattern remained the same, but the colors varied from year-to-year.
Here's a 1973 Westfalia, the first year they went to a tartan pattern, for sale over on VWBusCamper.com.
Just imagine living/sleeping/eating amongst all that color! In comparison, it makes our modern vehicle interiors – with all their blacks, greys, and tans – look drab and unimaginative (though quite sleek).
Was there a historical connection between the GTI, Scirocco and Westfalia's tartan seats? It's possible, especially with the Scirocco and GTI, but as the Westfalia campers were designed and built by a completely separate company, most likely they were simply a product of their plaid-soaked time.
By the early 80s, Volkswagen began moving away from plaid, opting instead for the flat, velvet-y interiors we all mentally connect to that time of hairbands and scrunchies. Case in point, check out these seats from an Mk2 GTI for sale a few years ago on VWVortex: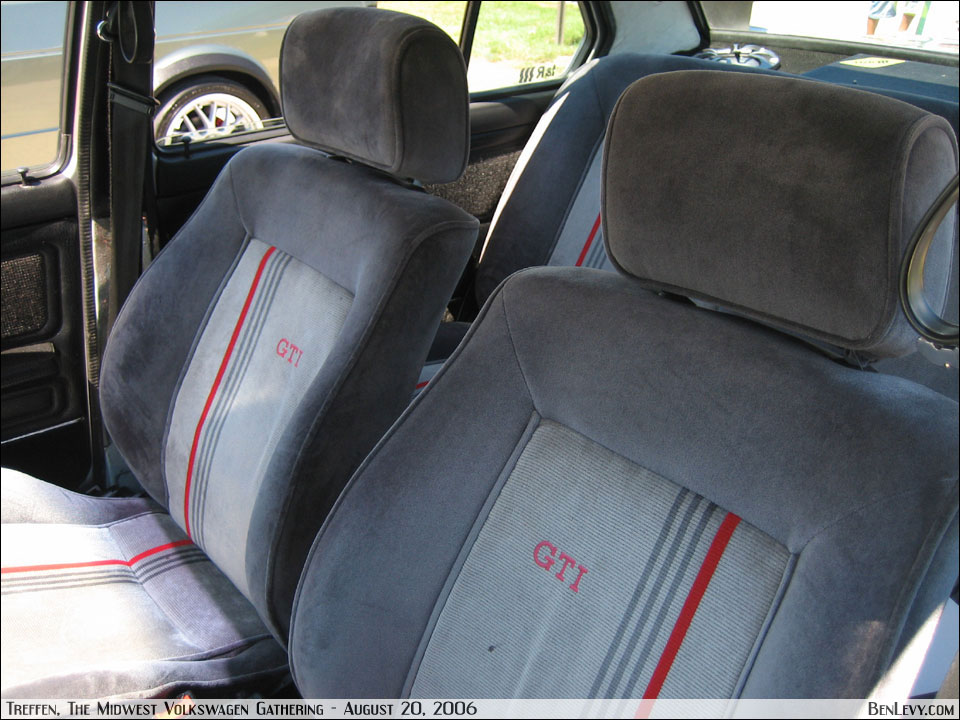 The Modern GTI's
Of course, VW didn't drop the tartan completely. After ditching the plaid for the GTI Mk3 and Mk4, VW reintroduced the classic pattern for the Mk5 in 2003 and have continued to use the tartan since then (though admittedly, the color scheme's a bit more muted than the '70s version).
You might be surprised to hear this, but Volkswagen wasn't the only manufacturer to add plaid to their seats. Let's take a look at a few others.
It Wasn't Just Volkswagen
A host of other companies brightened up their interiors with plaid as well.
After VW, Porsche is probably most famed for its tartan seats. Throughout the '70s, they used everything from plaid, to paisley, to tweed, and even 'Pasha', which classicdriver.com describes as "particularly disorientating, as though you were looking at a chess board while on LSD."
Here's a more subdued 1974 Porsche 914 from 914world.com:
Ford also jumped on the tartan bandwagon. Just check out this incredible (or at least, incredibly decorated) 1979 Pinto that was for sale on barnfinds.com that looks like the seats are covered in a picnic tablecloth: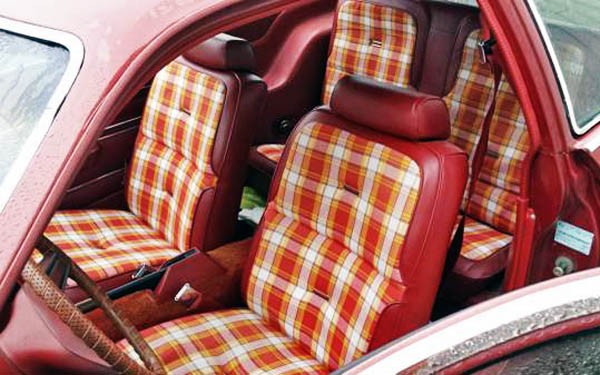 Beyond the requisite plaid shirt underneath a beanie and mustache, plaid's fallen by the wayside over the last 20 years. VW continues to keep the dream alive in their GTI – leading the tartan to ironically be connected to speed and sportiness. (Even Lotus recently introduced a vehicle with plaid interior).
Thankfully though, our modern plaid seats don't look anything like that Pinto. Whew. Close call.
Image Credits: Public Domain via Flickr – 1, CC via Flickr – 2