Alltrack Ownership: In for Service
My 2017 Alltrack has been in once for service of any kind, this one being of the unscheduled variety to treat a mildew AC smell. The dealer fixed a slow leak (nail) in the right rear tire for free. Tires are a separate warranty, between the owner and the tire manufacturer.
Alltrack Ownership: Fuel Economy
On the way back from a New Mexico roadtrip, my Alltrack averaged 33.6 MPG, which is not that great for highway travel, but at 77 MPH, which is nice and quick.
Historically, my Alltrack has achieved anywhere from 28 to 41 MPG highway.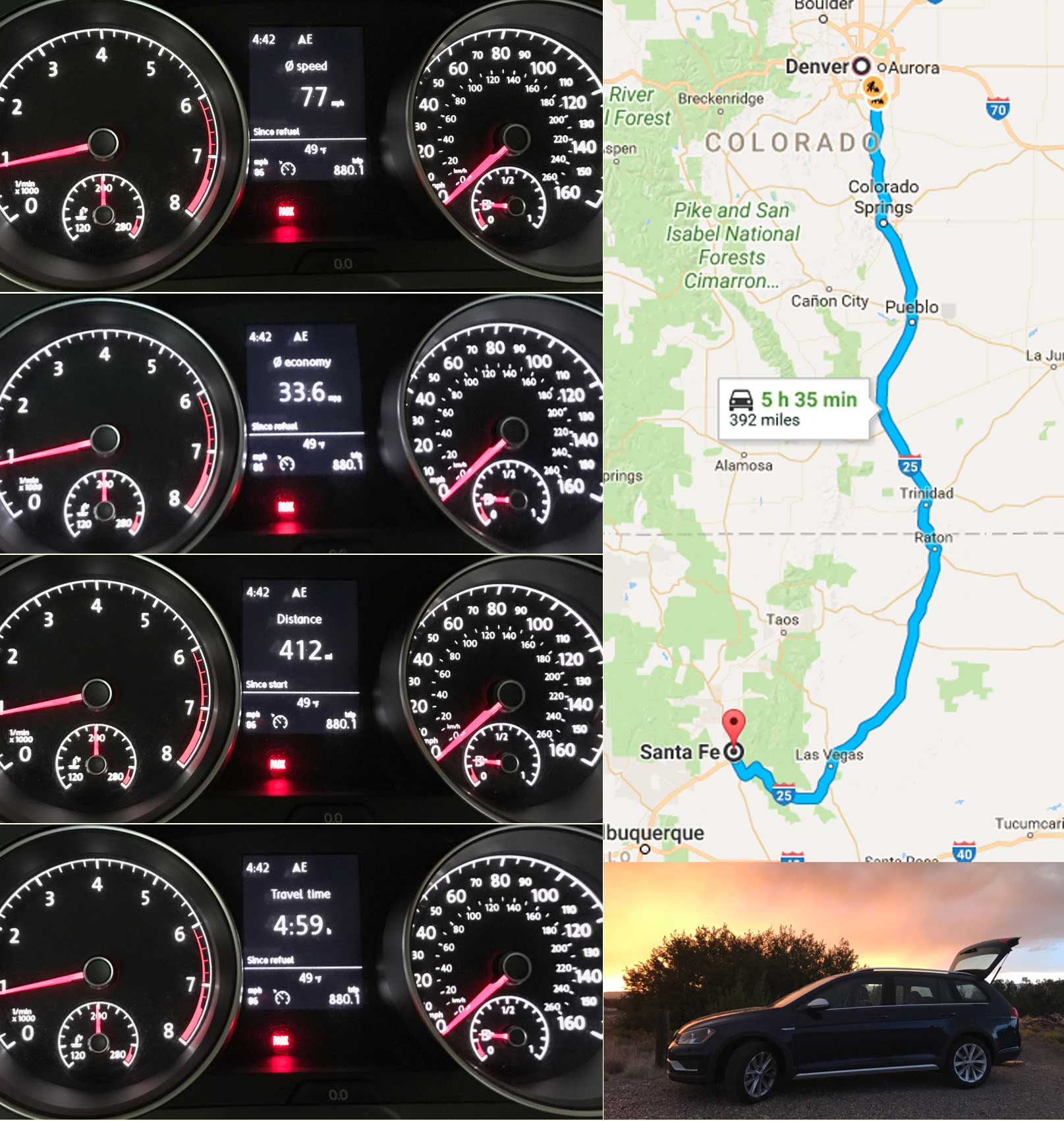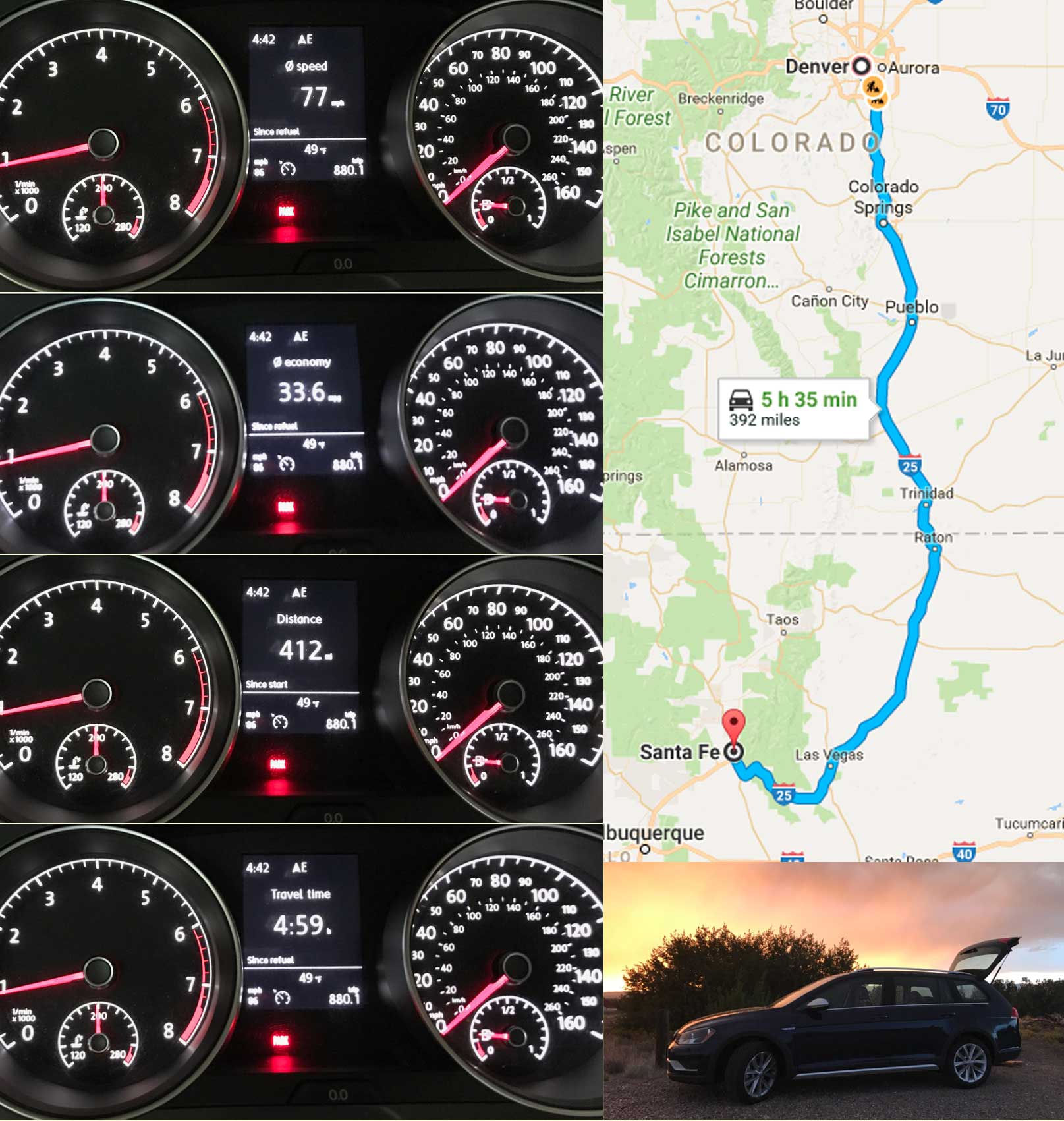 Alltrack Ownership: She's at 5k Miles
My Alltrack's 5000 mile mark came right about at the 6 month mark… which is where I thought she would be. After all, I did buy the factory extended warranty at 10 years/100k miles. See what I paid for the 10/100 VW Alltrack factory warranty here.
See my one-month Alltrack ownership impressions.
And now, the Unhappiness
The oil color continues to worry me, and now it's really dark. I don't like this factory scheduled oil change stuff. If it was my old Volvo 850, I'd simply change the oil.
The tires have no curb-rash bead to protect the rims, and so I've curbed them twice, leaving small "curb rash" marks in the finish. This isn't so much a gripe with the car, obviously, but I think VW cheaped out on the tire brand/model, which is Falken.
The track is a little wider than my old Volvo 850, so my curb proximity sense is a little off when I park.
The 2018 Golf models get a 6-year, 72k mile warranty, which is significantly better than the 2017s, which were covered by a 3-year, 36k mile warranty, which was too low for me so I forked out a few thousand dollars to get a 10/100k warranty.
The seat continues to bother me… lack of thigh support specifically.