My Alltrack got 30.8 MPG at an average of 42 MPH on this tour of popular Colorado mountain towns. Everything off I-70 features 30-55 MPH state roads with some sections featuring lots of twisties. I-70 is a typical 65-70 MPH speed limit interstate. That's the long east-west one in the map below.
Denver to Dillon
Dillon to Leadville
Leadville to Aspen
Aspen to Glenwood Springs
Glenwood Springs to Dillon
Dillon to Denver
My 2017 Golf Alltrack S did really well at these very high altitudes. Power was down so little I didn't notice any loss at all, even in Leadville, Elevation: 10,151 feet. Total distance was 399 miles with various non-highway meanderings.
Leadville has the highest elevation of any incorporated city in the United States.

https://en.wikipedia.org/wiki/Leadville,_Colorado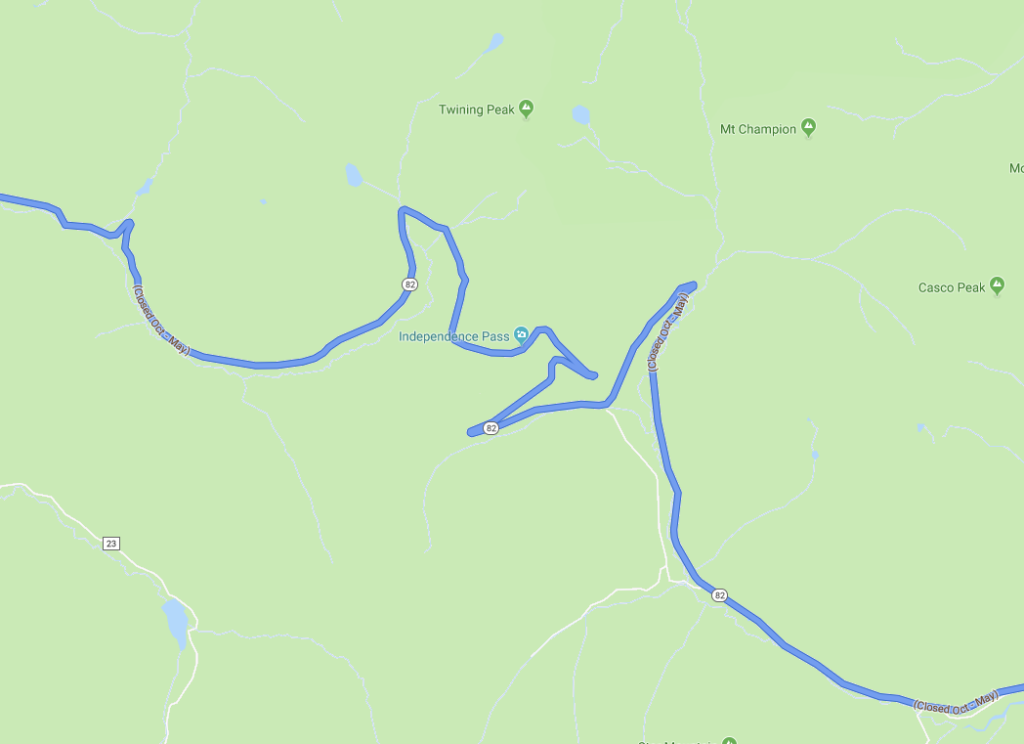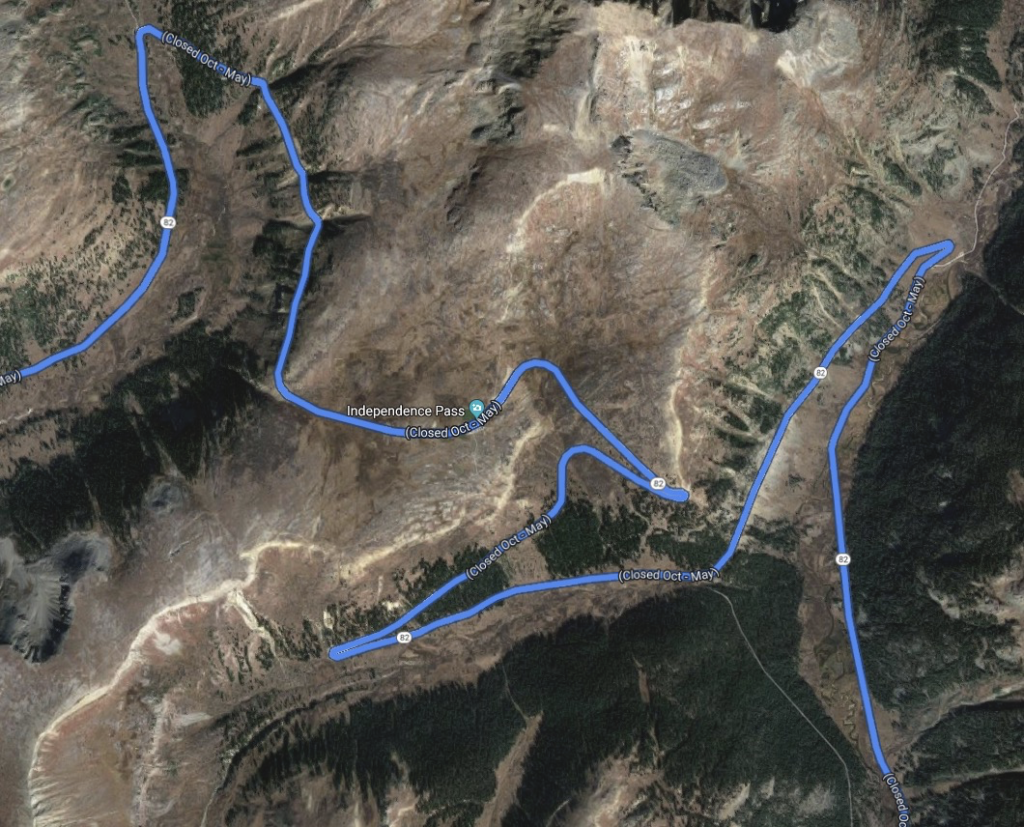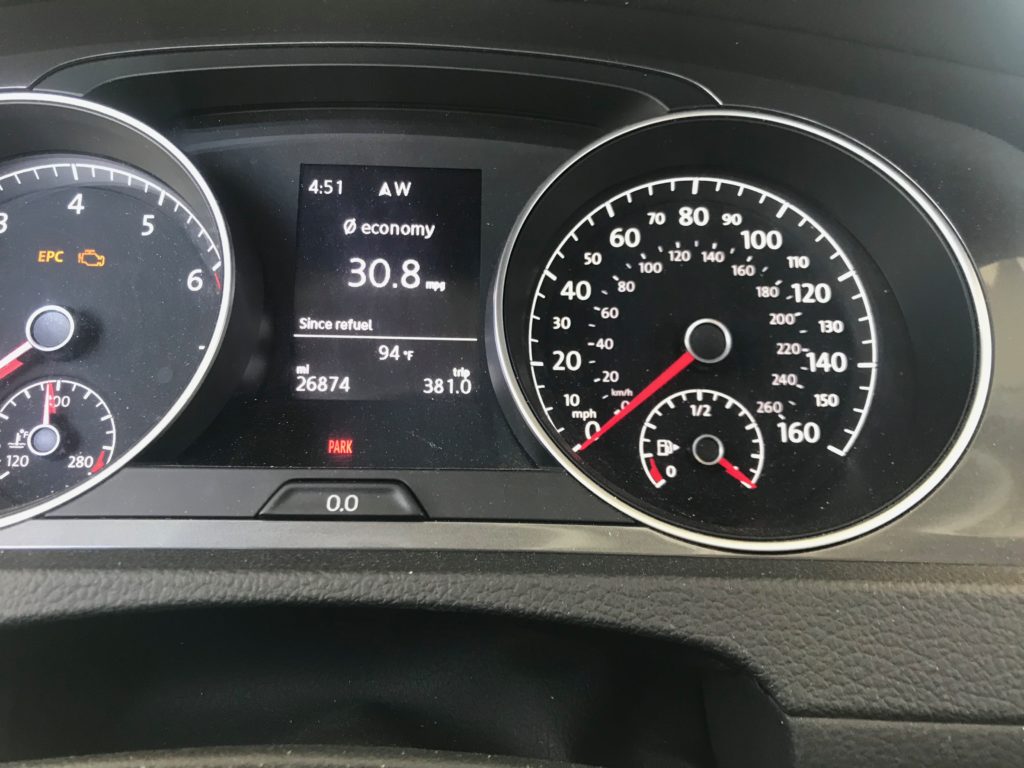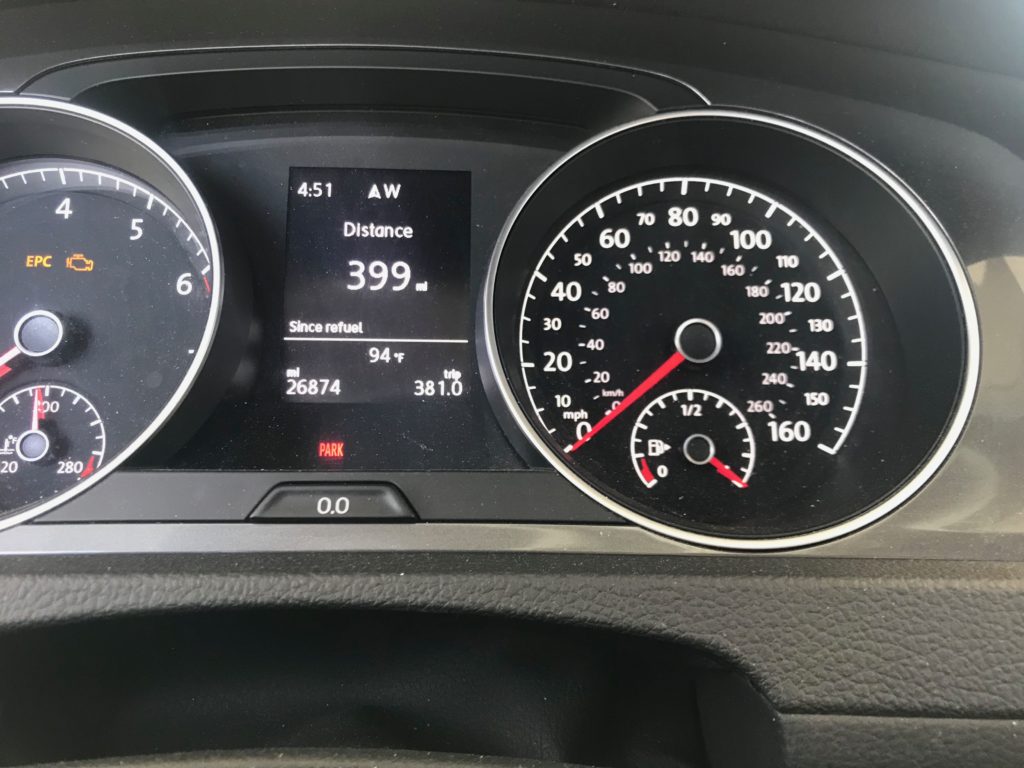 My new tires were a little squishy on turns, being all seasons made for snow and rain. Otherwise, the car handled about how I expected it to handle, which was better than 85% of other cars, but nowhere near sports-car or even sports sedan level.
AC worked great. Brakes never got hot, because with a manual transmission I did most of my braking via the engine. This is totally possible with an auto.
The Alltrack's seats are not meant for spirited driving. I slid around like a puck on ice. They're so-so for long-distance driving, being neither what I would call above average comfortable, nor offering many ways to adjust them. If you're looking for long-distance Alltrack seats, look at the SEL models with their far-more-adjustible units.